Are you tired of carrying out mundane business tasks manually? With the rise of Artificial Intelligence, you can now leave those tasks to AI Marketing Tools. These tools are designed to mimic human intelligence and offer various benefits, such as increased productivity and personalized customer experience. In this article, we will talk about the top 5 AI marketing tools that you can use to boost your business. So, without further ado, let's dive in!
What are AI Marketing Tools?
Artificial Intelligence (AI) marketing tools have made huge strides in streamlining various online marketing tasks. These tools are becoming increasingly popular in the business world due to their ability to deliver personalized customer experiences, automate marketing tasks, analyze data, and improve productivity and efficiency.
AI marketing tools use machine learning algorithms to detect patterns in data and predict outcomes. This means that they can learn from customer behaviors and use this knowledge to improve marketing strategies.
So, what exactly are AI marketing tools? To put it simply, AI marketing tools are software applications that integrate AI technology to accomplish different marketing activities. They use algorithms and AI to automate tasks that would typically require a person to manage manually.
AI marketing tools can help marketers create more personalized campaigns based on customer data, such as demographics, interests, purchase behavior, and website activity. They can also help to streamline the process of creating marketing content, such as blog posts, social media posts, and email marketing campaigns.
Overall, AI marketing tools are an effective way to improve efficiency and productivity, execute personalized campaigns, and analyze big data. With these tools, businesses can take their marketing strategies to the next level and drive revenue while saving time and resources.
Advantages of AI Marketing Tools
Automated marketing tasks, personalized customer experience, data analysis and utilization, higher efficiency, and productivity – these are just some of the advantages of using marketing tools in your business.
With automated marketing tasks, you can say goodbye to manually setting up email campaigns or creating social media posts. AI marketing tools can take care of these repetitive tasks for you, allowing you to focus on more important aspects of your business.
Personalized customer experience is also a game-changer. With AI marketing tools, you can analyze customer data to create personalized recommendations, offers, and content. This not only enhances customer experience but also increases engagement and conversions.
Data analysis and utilization are other key advantages of AI marketing tools. With advanced analytics and user behavior tracking, you can gain valuable insights into your customers' preferences and behaviors. This can help you optimize your marketing strategies and make more informed decisions.
Finally, Help increase efficiency and productivity. With automated workflows and streamlined processes, you can eliminate human errors and reduce the time and effort required to complete tasks. This means you can accomplish more in less time, allowing you to scale your business and focus on growth.
In short, AI marketing tools can revolutionize the way you do business. By automating tasks, personalizing customer experiences, analyzing data, and boosting efficiency, you can take your marketing efforts to the next level and drive greater revenue and success for your business.
Top AI Marketing Tools
The Top 5 AI Marketing Tools for Boosting Your Business:
Now that you know what AI marketing tools are and what advantages they bring to the table, let's take a closer look at the top marketing tools available for businesses. Here are the top five tools that you should consider for your business.
1. ChatGPT
Price: Free, or $20 per month for a premium version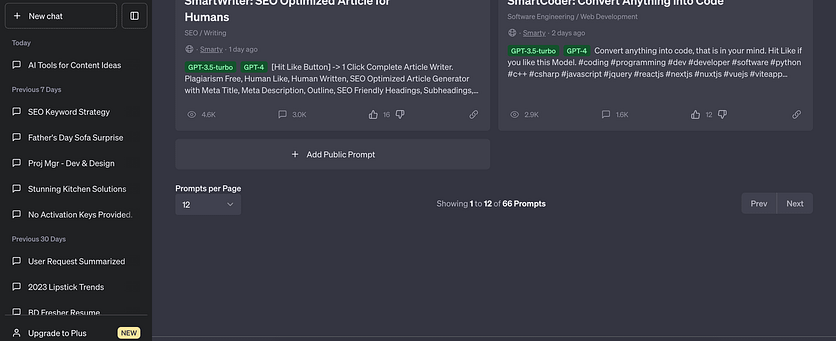 ChatGPT is a well-known tool that uses AI technology to write content in place of humans. However, it isn't advanced enough to replace human writers. Instead, it is a great tool for helping writers with their jobs. You can use ChatGPT to help you come up with outlines and initial drafts for your marketing content. This tool can help you save time and effort in content creation, allowing your writers to focus on turning the output into high-quality content for your website. ChatGPT has a free version as well as a premium version that costs $20 per month.
2. Grammarly
Price: Free, or custom quote for Premium and Business plans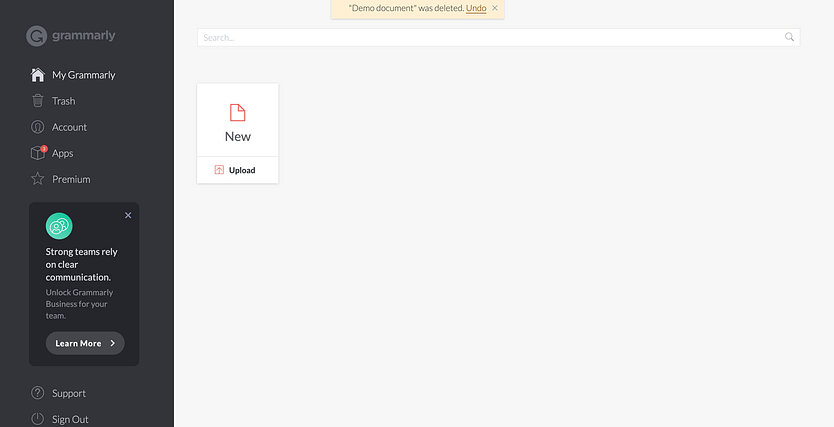 Grammarly is an AI-powered writing assistant tool that checks your writing for grammatical errors, spelling mistakes, punctuation errors, and tone issues. It provides suggestions and corrections that help improve the overall quality of your writing. Grammarly has a free version that checks basic errors, and a premium version that checks for more advanced errors and provides personalized writing feedback. The premium and business plans are customizable and have a custom quotes.
3. Cortex
price Free, or custom quote for Premium and Business plans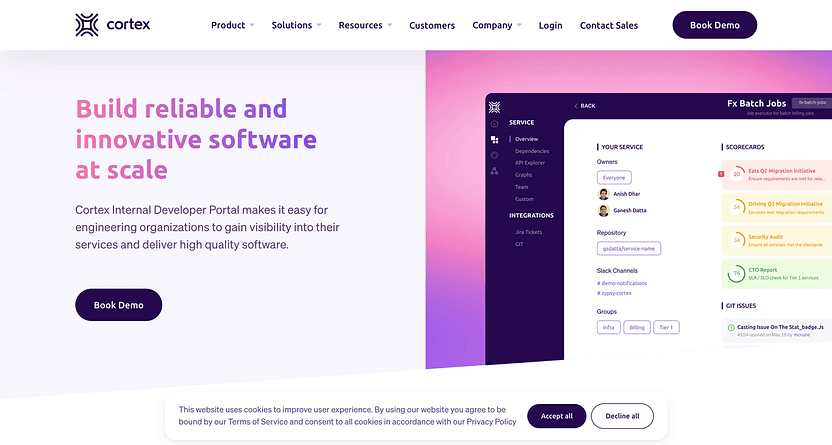 Cortex is a machine learning platform that helps businesses iplansrious ways, including personalizing customer experiences, creating targeted campaigns, and optimizing product recommendations. It uses AI and big data analytics to analyze large volumes of data and provide businesses with insights that help them make data-driven decisions. Cortex is highly customizable, allowing its users to adapt it to their specific business needs.
4. Adobe Experience Cloud
Price: Free, or custom quote for Premium and Business plans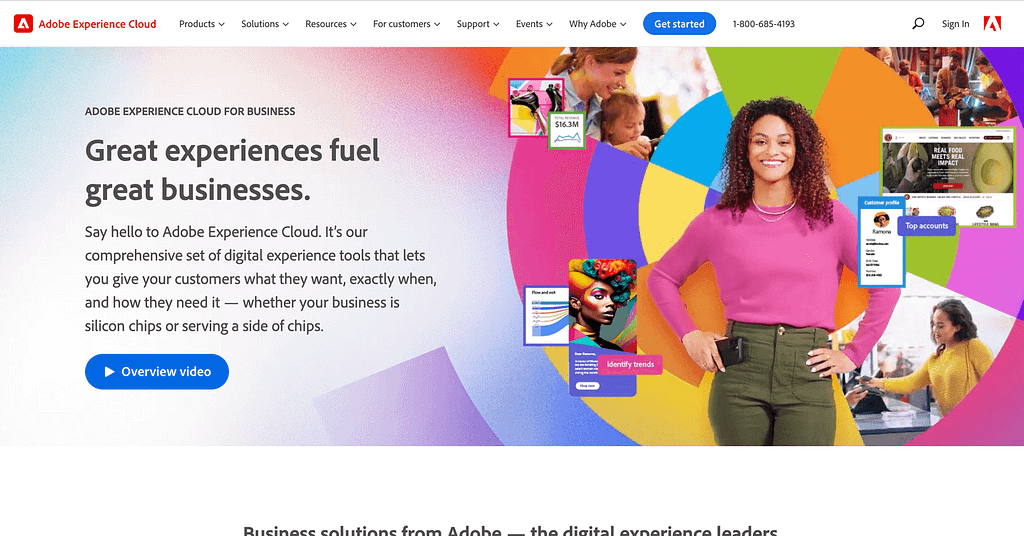 Adobe Experience Cloud is a set of AI-powered digital marketing and analytics tools that enable businesses to create personalized, cross-channel experiences for their customers. It provides tools for data management, content creation, marketing automation, and analytics. This suite of tools is highly efficient and user-friendly, allowing marketers to create more targeted and effective campaigns.
5. Marketo Engage
Price: Free, or custom quote for Premium and Business plans
Marketo Engage is an AI-powered marketing automation tool that helps businesses attract, engage, and nurture leads and customers. It provides tools for email marketing, social media marketing, lead management, and analytics. Marketo Engage is highly customizable and user-friendly, allowing businesses to create personalized experiences for their customers and drive revenue growth.
These are the top AI marketing tools that businesses can use to automate and streamline their marketing tasks, improve their customer experience, and increase their revenue. Each tool has its own unique features and functionalities, so it is important to evaluate them against your business goals and marketing needs to decide which one is right for you.
Overall, AI marketing tools are rapidly transforming the marketing landscape, and businesses that adopt them are better positioned to succeed in today's competitive marketplace. So, if you haven't yet leveraged the power of AI for your business, it's time to start exploring these tools and making the most out of them.
How to Choose the Right AI Marketing Tool for Your Business
Choosing the right AI marketing tool for your business can be a daunting task. With several options available, it's crucial to consider some key factors before making a decision. First, define your marketing goals and assess how each tool aligns with them. Evaluate the scalability of the tool and how it can handle your business growth.
Next, consider your budget and resources. Some AI tools are costly and may need technical expertise to operate. Assess how much you can afford, and if possible, go for tools that offer a free trial. Thirdly, evaluate features, customization options, and data analytics capabilities. Choose tools that provide actionable insights and can integrate with other marketing platforms.
Finally, check user reviews and ratings to gauge the tool's effectiveness and reliability. Stay away from tools with negative feedback and claims that sound too good to be true. With an excellent AI marketing tool, your business can enjoy the benefits of personalized engagements, automated marketing, and increased productivity and efficiency.
Conclusion
In a world where automation and efficiency rule, AI marketing tools can give your business the advantage it needs. Whether it's creating high-quality content, personalizing customer experience, or analyzing data, choosing the right tool can make all the difference. Consider your goals, budget, features, and user reviews to make an informed decision.
That wraps up our list of AI marketing tools. Of course, as helpful as tools are, they can't completely do your job for you. You still have to be able to run your marketing campaigns.
If you're looking for more helpful marketing info, you're already at the right place. Just subscribe to our YouTube channel or our email newsletter for more useful marketing tips. For now, though, thanks for watching. See you in the next one!